The biggest League of Legends tournament in Montenegro
2 min read
League of Legends Crownguard tournament opened its door to local gamers in Montenegro on the 25th of February, with a prize pool of 600€, and managed to bring together 168 players!
''We outdid ourselves'' stated Andrija Dragojević, 3Hills project manager, ''We initially provided space for 80 players, but the number of sign-ups just kept rising. I am amazed by the potential that Montenegro has as an esport community''.
The tournament was divided into three phases and lasted an entirety of 10 days. To make this event stand out and go through without a hitch, the 3Hills team gathered its marketers, designers, production team and organized an unforgettable event.
On the other side, the teams brought their A-game, so the entire tournament provided extremely entertaining matches where the fans could not pick a crowd favorite to win the tournament.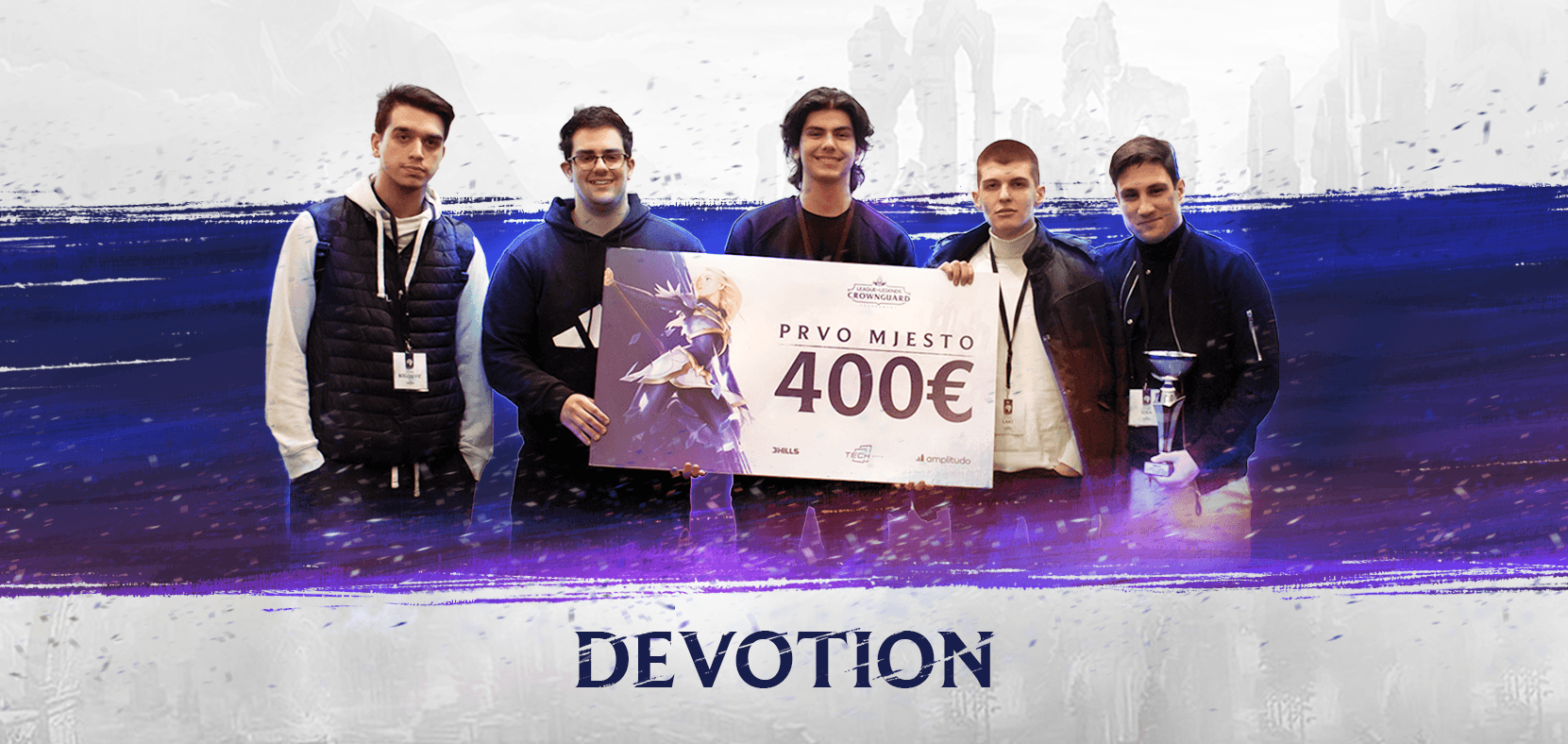 While the first two phases were played online, the Grand Finale was held in the Sports Cultural Centre. The teams had the chance to meet in person and feel the authentic esport atmosphere that 3Hills strives to provide.
The entire event had an air of excitement and tension as we waited to crown the winner, as the casters Lazar Prelević (Preša) and Stefan Savić (Dante) carried the energy through the live stream on the .
We are expecting a lot more events, so if you are an esport fan, you can follow our for more information. Until then enjoy the recorded stream of the biggest League of Legends tournament in Montenegro to date!
Tournament results: I place - team ''Devotion'' II place - team ''Evropa Sad'' III place - team ''GRC''