Unveiling the Future: TruthGPT, YouGPT, ChatGPT, and the Path of Innovation
4 min read
"I'm going to start something which I call TruthGPT," Elon Musk told Fox News last month "This might be the best path to safety, in that an AI that cares about understanding the universe is unlikely to annihilate humans, because we are an interesting part of the universe."
Well, it seems like he effortlessly shifted gears from Twitter to a hot new topic. But jokes aside, even the greatest experts contradict themselves. And as a result, they thrust us back into the whirlpool of artificial intelligence, where we're left wondering whether to put our diplomas on hold, switch careers, or simply learn to navigate the world alongside AI.
Can the experts be trusted?
The use of artificial intelligence (AI) in the IT industry has skyrocketed in recent years, revolutionizing business operations and becoming an inseparable part of our lives.
However, as AI technology continues to advance, it brings many questions about risks, ethics, data protection, and job security, flooding the internet with uncertainties. This is precisely why we seek guidance from experienced experts who have been immersed in these fields for longer than we have.
"I fear that AI could replace human jobs, especially in the IT industry." said Malik Williams, a 36-year-old computer science teacher from Oakland, then added, "As an educator, I feel it is my responsibility to prepare my students for the future, but I worry that the future in the IT industry will no longer exist."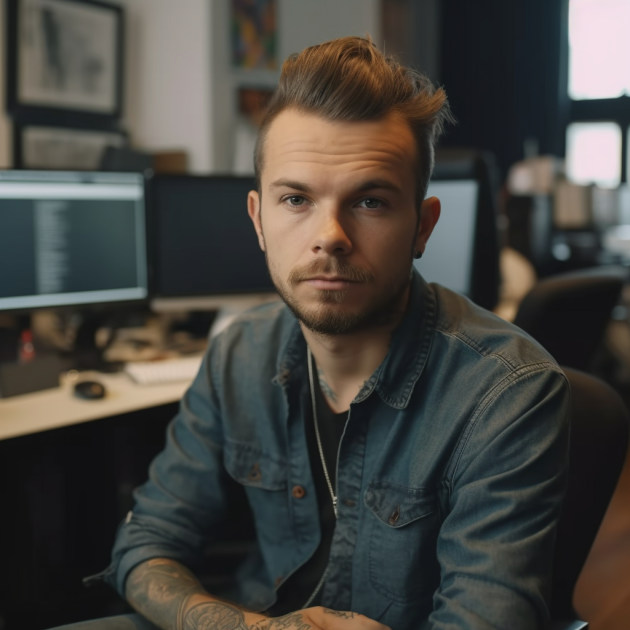 On the other hand, Emelie Lindqvist-Johansson, a 31-year-old project manager at GreenCode Solutions, has a different approach. "AI has already had a profound impact on the IT industry, making processes more efficient and providing better customer service, creating new employment opportunities. However, we must face the ethical challenges of AI to use it for the betterment of society."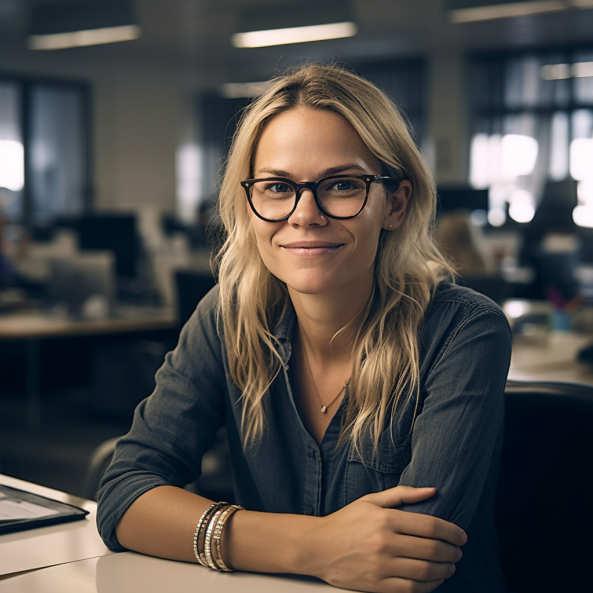 The question arises: Who can we trust?
The answer is nobody. ChatGPT invented both Malik and Emelie, and even their photos were created by the Midjourney AI tool. In both fiction and reality, even the most prominent experts clash with their opinions. So is AI truly good or not? The honest answer is that we are yet to discover it.
Now is the time to take action and shift our focus to something more soothing, like listening to a background soundtrack. You can choose an educational podcast or indulge in the captivating tunes of Eurovision's greatest hits.
Find your ChatBot and 'tame' it
You have two options: wait in fear for the day when AI takes over your job, or seize the opportunity to ride the wave of innovation and learn to navigate it confidently!
So we suggest the following, put on your headphones, turn on Cha Cha Cha and open a new tab.
A new wave of AI tools is on the horizon, and it's up to you to choose the one that suits you best and master its potential.
Jasper - Business & Marketing
This powerful tool simplifies content creation, helping you enhance your business or streamline your work. With 50 templates available for blogs, tweets, videos, and more, as well as text editing and plagiarism-checking features, Jasper, powered by OpenAI GPT-3.5, summarizes and generates paragraphs while ensuring originality using natural language processing.
Socratic - AI chatbot for children and students
Socratic is the ideal AI companion for kids, providing conversational responses and engaging graphics to help them grasp complex concepts. They can ask questions directly or scan worksheets to find answers. Although Socrates does not write essays or stories, it encourages active participation in learning, which can please and reassure parents that their children will complete their homework.
Bing - Chatbot that covers everything
This AI chatbot offers up-to-date information on current events. Unlike others, Bing connects users with reliable sources to provide accurate and trustworthy responses. Plus, starting May 4th, Bing ChatGPT has opened for public review, granting free access to all.
As our designer says, AI will not replace you, but people using AI will. To find out what tools designers use and what their attitude towards artificial intelligence is, take a look at "This title was not generated by AI".
And let's not forget, once upon a time, calculators threatened various jobs, but now they've opened up possibilities we couldn't even dream of! 🙂