Innovation
The Digital Den concept is designed as a starting point for commercial ideas of innovation, staffing for the IT industry and beyond. DD is a place to set up, anticipate and respond quickly to all market turbulence and demands.

Digital Den is a startup incubator program designed to help new startups achieve success. Incubators help entrepreneurs solve problems typically associated with starting a startup by providing technology support, funding, mentoring, and training.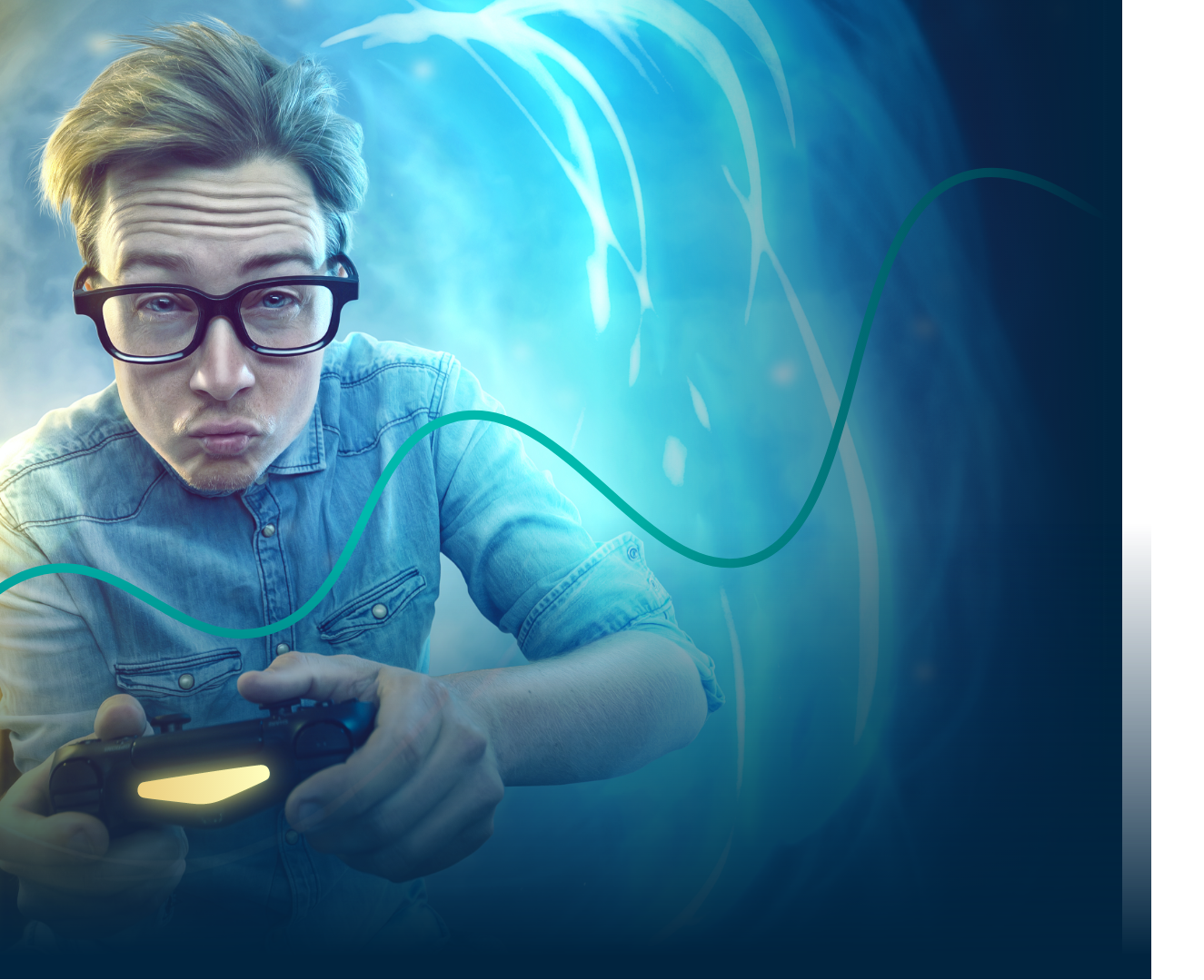 Gaming
In order to transform and continuously grow, we formed a gaming studio within the company, which aims to strengthen the esports and game development community. Gaming ecosystem encompases community of gamers, programmers and video game designers. In addition, the gaming studio will focus on creating 2.5D and 3D games to make Montenegro part of one of the most powerful global markets.
Why game development?
We are focused on the launch and accelerated development of the game industry in Montenegro, in order to put our country on the global map of the industry worth over 150 billion dollars a year. Our goal is to produce video games, both with the help of our teams and with the help of companies and individuals who want to become part of our story. Through the development of video games, we want to be competitive in the global market and enable all stakeholders to develop and market their video game through educational programs, employment opportunities and networking.

We will mark the year 2021 with the publication of our first mobile game and the organization of educational programs in the field of Game Development and Game Design, in order to attract and inspire as many talents as possible who can join our mission.
Why esports?
Esports is one of the fastest growing phenomena in the world. Speaking in numbers - these are almost always in the millions (fans, active players, prize pools), with the growth trend continuing. Take, for example, the Dota2 International tournament, which will increase the fund this year to an incredible 40 million US dollars, while the number of players, according to forecasts, will reach 2.8 billion worldwide.
Esports in Montenegro
There are semi-professionals and amateurs in Montenegro, which opens the possibility for us to express our creativity, bring something new to our scene and try to promote the further development of gaming. Our activities are aimed at organizing a series of tournaments that will allow all players to show their knowledge but also to expand awareness of the existence and importance of esports tournaments.